For this Tuesday Motivation, here is a list of the top 10 books and travel destinations that have changed my life. Read and visit at your own peril; they may become a part of you:
"Wherever you go becomes a part of you somehow." ― Anita Desai
The great author
Anita Desai
— whose books I sadly have not read yet, but are at the top of my ever-growing To Read-pile — is the inspiration for today's Tuesday Motivation article.
In this Tuesday Motivation post, I wish to share with you the top 10 books that I've read and the best places I've visited, that have changed me in some way. You cannot travel without it leaving a lasting imprint on your soul. In the same breath, you cannot read without opening yourself up to change.
The transformative power of books and travel keeps me coming back for more, over and over again. My first trip outside Calitzdorp that I can remember was a train ride to Port Elizabeth. I don't remember much from the trip, I was only nine, but what I do remember is the joy I felt while sitting in the carriage, watching the world whirl by.
So here, without further ado, are the top 10 books and travel destinations that have become a part of who I am. They might do the same for you:

Tuesday Motivation: Top 10 Books

This is not a list of the best books I've ever read because, let's face it, I don't have enough bandwidth for that. This is a list of 10 books that have changed me. After reading them I felt an immediate transformation in the way I speak, think and write:
1. Dogter van Jefta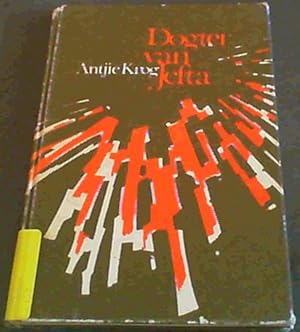 As I explained in a previous post on 13 Women Writers Who Changed My World, Antjie Krog's Dogter van Jefta was my first introduction to poetry.
Krog was only 17 when she wrote her debut poetry collection. She made me love poetry; love the sounds words can make. Her poems still resonate with me today, and her work both on and off the page spurs me on to be a better person and writer.
"It's hard for me to speak, whether in English or Afrikaans. The reason I write is because I cannot speak. I feel blunt."
— Antjie Krog
2. Dis ek, Anna

Dis ek, Anna by Elbie Lötter, as well as Slinger-slinger by François Bloemhof, are two Afrikaans young adult novels that came at a time when Afrikaans teenagers were expected to read PG books like Trompie and Saartjie. Sex ed wasn't in the curriculum, yet the influx of American teen dramas and books showed a world that was different from the one in Maasdorp.
With Elbie Lötter, François Bloemhof and Fanie Viljoen came a new, more honest voice to the Afrikaans teen book market. And, most importantly, it reflected real life, not the pretend, pre-apartheid Voortrekkerland our parents wanted us to believe in.
3. Things Fall Apart

I truly believe that every book you read has the power to transform the reader. Things Fall Apart by Chinua Achebe was a pivotal book in my reading education. I studied it in grade 11 with a fantastic English teacher, who explained difficult concepts to us and painted a picture of colonialism. We studied it again in first year at university. Both times blew my mind. As all good books should.
"Nobody can teach me who I am. You can describe parts of me, but who I am – and what I need – is something I have to find out myself."
— Chinua Achebe
"If you don't like someone's story, write your own."
— Chinua Achebe
4. Equal Rites

Equal Rites was my first introduction to the Discworld. I'd heard of Terry Pratchett before, but I never read his books until Sean introduced me to them. Equal Rites was the perfect first Discworld book to get me hooked. The protagonist is a little girl who's also a wizard, but the wizards of the university won't let her in on account of her gender.
Granny Weatherwax, along with Hermione Granger and Studio Ghibli's Kiki, is my hero. She made me want to be a witch when I grow up.
"Stories of imagination tend to upset those without one."
— Terry Pratchett
"Why do you go away? So that you can come back. So that you can see the place you came from with new eyes and extra colors. And the people there see you differently, too. Coming back to where you started is not the same as never leaving."
— Terry Pratchett
5. On the Road

Love him or hate him, Jack Kerouac inspired generations of writers with his cool style and devil-may-care attitude. He's inspired me to do two things: travel and experience the world on my own terms; and to experiment with my writing.
Kerouac is up there with writers who lived their craft, including Hunter S Thompson and Tom Wolfe. He's also a source of great quotes:
"[…]the only people for me are the mad ones, the ones who are mad to live, mad to talk, mad to be saved, desirous of everything at the same time, the ones who never yawn or say a commonplace thing, but burn, burn, burn like fabulous yellow roman candles exploding like spiders across the stars and in the middle you see the blue centerlight pop and everybody goes "Awww!"
— Jack Kerouac (On the Road)
"Live, travel, adventure, bless, and don't be sorry."
— Jack Kerouac
6. Perdido Street Station

As far as inventiveness goes, China Miéville is my hero. I've had a mild literary crush on the guy ever since reading The City and the City, my dazzling introduction into his weird alternative universe of writing.
Perdido Street Station solidified my admiration. Here is a writer who takes risks. He makes political and ideological statements without ever preaching down from a podium. Instead, he creates impossible worlds where nuanced characters make different choices, and shows the consequences of each. His imagination is astonishing and it's inspired me to give mine free reign.
"The problem with most genre fantasy is that it's not nearly fantastic enough. It's escapist, but it can't escape."
— China Miéville
7. The Name of the Rose

I like to joke that my true reading education started outside of university when I finally had time to read. Name of the Rose by Umberto Eco is one of those books I wish I'd read while I was at Rhodes. It's also one of those books where, immediately after reading it, I could feel my brain growing in size. It was love at first sight and I don't mind the cliché.
His prose made me want to know more. He still makes me want to go to the library and absorb anything and everything.
"I love the smell of book ink in the morning."
— Umberto Eco
8. One Hundred Years of Solitude

This book was a turning point in my approach to storytelling. I realised upon reading One Hundred Years of Solitude that imagination alone is not the key. What I need to be a great writer is experience, both mental and physical. We need to travel the world and read books so that we can understand the minds of people who are not like us. Imagine, if the only people I knew looked and sounded like me. How boring, how mundane.
Gabriel García Márquez writes the way you take a bath or drink a cup of coffee; reading him is an entirely pleasurable experience.
"What matters in life is not what happens to you but what you remember and how you remember it."
― Gabriel García Márquez
9. Jitterbug Perfume

Jitterbug Perfume is one book I could read over and over again. For an aspiring writer, it is pure gold. The way Tom Robbins plays with the senses is spectacular. He's mastered the old mantra of "show, don't tell". He's also found the secret to eternal life:
"Breathe properly. Stay curious. And eat your beets."
— Tom Robbins (Jitterbug Perfume)
10. White Teeth

On Beauty was my introduction to Zadie Smith, but White Teeth clinched the deal. She became one of my favourite writers instantly.
I fell in love with Zadie Smith and China Miéville roughly at the same time. I was finishing off my university degree with a head full of dreams and a whole lot of nothing else. These two authors became a representation of what I wanted to achieve: a voice in a wold full of noise.
"The very reason I write is so that I might not sleepwalk through my entire life."
— Zadie Smith
Tuesday Motivation: Top 10 Travel Spots
1. Jeju Island, South Korea

Moving to Korea in 2011 was the first time I'd ever gone overseas. Jeju Island, also known as the honeymooners' island of Korea, was my first international holiday.
It was magical. Sean and I went there in the summer of 2011 and we made our way around the island in eight days. Sometimes we rode bikes, other times we rented a scooter. The man at the bike rental shop was beyond friendly; he had the sunniest face I've ever seen.
Jeju Island captured my imagination in more ways that one. It's here in Seogwipo that I found the artist Lee Jeong-Seop, who drew his intricate work on the back of cigarette papers. (Read more about him here.)
It's also on Jeju Island that I discovered Love Land, a theme park dedicated to eroticism, and started to be aware of the contradictions that make up Korea. It's a wonderful place for first-time visitors to Korea.

2. Kyoto, Japan

Kyoto is a magical place. There's nothing quite like it. One day, I would love to live there. This may sounds strange, but Kyoto inspired me to be virtuous. I want to be someone who possesses qualities like grace and dignity. Kyoto made me grow up (a little).
We went everywhere in Kyoto and we visited temples, castles, coffee shops, shrines, old train stations. I don't have enough words to describe how much I loved Kyoto and how I yearn to go back there.
3. Kōya-san (Japan)

Mount Kōya was a spiritual revelation. You take the train from Kyoto all the way to the end of the line, and from there you take a cable car to the sanctuary in the mountains. We lived with Shinto-Buddhist monks who treated us like kings. They gave us food, kept us warm and brought us to the resting place of their spiritual leader, Kōbō-Daishi.
4. Ulleongdo (South Korea)

We went camping on Ulleong Island in the autumn of 2012. Little did we know that by September camping season is over, so we ended up camping in a public park and under a bridge by the ocean. Nonetheless, we had a fantastic time. Ulleongdo is close to Dokdo, one of the most controversial islands in the region that is still a site of dispute between Korea and Japan.
It was a beautiful experience, filled with friends and fun. Besides being Dokdo's less famous neighbour, Ulleongdo is also known for … wait for it … pumpkin!
5. Hue, Vietnam

Huế is home to the ancient Imperial City, which is where we really fell in love with Vietnam. We travelled from Hanoi to Ho Chi Minh City on a hop on, hop off bus, and Sean and I agreed that Huế (pronounced Hoo-eh) was the highlight of the trip.
Huế inspires writers to put pen to paper. Trying to describe her beauty is futile, only fools will attempt to do so. We rode around on bicycles, drank sweet, strong coffee, and took in the fragile splendor of the land. Add to that the beauty of Halong Bay, and we had ourselves a conundrum: How can we ever go home again?

Khao Sok National Park in Thailand is by far one of the most exquisite places I've ever visited. We stayed in a little raft house right on the water, went for glorious hikes through the forest, and ate the most delicious food and fruit imaginable.
We stumbled upon Khao Sok by accident, on our way somewhere else. It turned out to be the part of our trip to Thailand we talk about the most. Our guide and boatman were our link to this magnificent world, and they gave us an experience we'll never forget.
7. Ko Tao, Thailand

Ko Tao was a welcome relief after our first arrival in Bangkok. We wanted to escape the hustle and bustle of the city, and Ko Tao was a cool oasis that we dipped into with delight. We stayed at the lovely Montalay Resort in Tanote Bay, where we befriended a man from Myanmar who told us about the country he grew up in.
Through his eyes, we became fascinated with Myanmar. Like my ever-growing To Read-pile, Myanmar is on my list of places to visit in the future.
8. Angkor Wat, Cambodia

Angkor Wat is a once in a lifetime experience. We woke up when it was still dark outside, flagged down an early bird tuk-tuk driver, and experienced the majestic temple at sunrise. It's the only way to do it.
Cambodia was another person-altering experience. Our Angkor Wat tuk-tuk driver became our driver for the rest of our trip. I felt an immediate bond with him, because he was a reader. While he waited for us to finish gawking at the temples, he would sit in his ride reading a book. He also told us more about the history of Cambodia, showed us where to get the best lunch, and suggested things that were not covered in the guidebooks.
9. Bohol, the Philippines

I've written a book based largely in Bohol. Such was it's greatness. We stayed in a tree house village called Nuts Huts and rented scooters to see the island. One thing can be said about people from the Philippines; they are so friendly and helpful. We saw the famous Chocolate Hills, visited a Tarsier sanctuary, and explored the depths of the jungle to our hearts' delight.
Each tree house was named after a famous movie. We stayed in The Color Purple, the 1985 film based on the 1982 epistolary novel by Alice Walker. It was one of my favourite works in school.
10. China, so far, so good

China has been a miracle for me. I haven't seen much of it yet, but I'm here for two years and I plan on seeing as much as I can.
What I can show you, is the food from the amazing boarding school where I live in Changzhou. And trust when I say, China is my happy place.

How's that for Tuesday motivation? There's something about all these places I've mentioned; they have magic in them. And now, I have magic in me, too.
Don't forget to subscribe to my newsletter (see contact form below) to win one of three Amazon vouchers!