People always ask me, "Annetjie, (because that's my name) how do you start a travel blog?"
Well, today I've decided to share my secrets. Hold on to your hats, people! I'm about to drop some knowledge on you that I learned through sheer will and determination. In other words, I get by with a little help from my friends (and Google).
Here they are, my
Top 10 Tips For Starting a Travel Blog (That's Also About Books):
1. Find your niche

I used to market myself as an all-rounder, until I read an article on Freelance Writing Gigs about the value of having a niche. A niche shows prospective clients that you are serious about your work. It also shows readers that you know yourself and that you're not scared to put your own passions first.
My niche is books and travel. I love discovering new things, which is what my niche is about. I like to tell stories about the places I've visited and the books I've read on my way there.
Perhaps you enjoy adventure travel, or luxury travel, or travelling on a shoestring budget? Finding your niche is about finding the thing that makes you happy, and sharing it with your readers. How cool is that?
2. Google It

Now that you've identified your niche, Google it. See what other travel bloggers are doing. Say for example you wish to start a travel blog on working abroad. Use these keywords to find out what other travel bloggers are saying about the same topic. How can your blog be different? Is there a gap for something new? What can you do to make your blog unique?
Always keep your audience in mind when you start your blog. Who are your readers and what do they want to know about working abroad? When I was working for EPIK in South Korea, I created content for EPIK e-Press. It became the go-to site for prospective teachers in Korea, and my posts were informative and entertaining.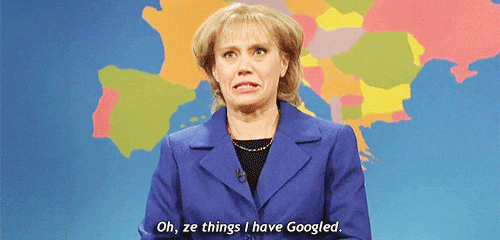 3. Start a blog

Now for the nitty-gritty. Anyone can start a blog. The internet has made it very easy. I prefer WordPress because it is user-friendly and there are endless tutorials on YouTube on how to use the dashboard, but you can also use Blogger or Tumblr. Another great site is Medium.
Choose a site title that says something about who you are and what you represent. My title, Reviews on a Train, tells a story about the world I live in; a world of books and wandering.
This brings me to the next step:
4. Make it professional

For a long time, I was happy with a .wordpress.com url and if you just want to blog for fun, feel free to keep it that way. The goal of my blog and website is a bit more serious though: I want prospective editors to see my work and take me seriously. One way to show that you are serious, is to invest in yourself and your website.
First, find a host for your website. My friend introduced me to Stallion Hosting in South Africa. It was relatively easy to set up, and you can choose a payment plan that suits your needs.
Use an interactive template. I use the Divi template from Elegant Themes. It is the most versatile theme I've ever used; I can do anything with my site. The visual page builder is so easy to use, and Elegant Themes has put a lot of effort into making their tutorials and information pages as accessible as possible.
You really don't have to be a genius to build a great blog. Although basic HTML knowledge does help to elevate your content.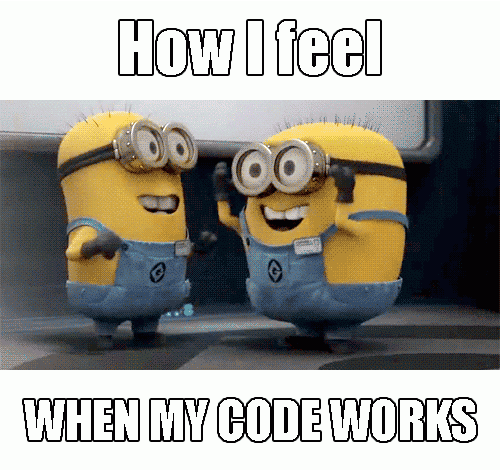 5. Become SEO smart

SEO, or search engine optimization, used to be this mystical concept to me. I would nod along when it came up in conversation, not quite knowing what it means or how to do it. That is, until I started working at Books LIVE and my amazing editor showed me the ropes.
Today, I use the Yoast plugin to make every post and page on my website and blog SEO-awesome. It's really easy. You choose a keyword, for example "travel blog" and make sure that it can be found in the header, slug, text and first paragraph of the copy. Yoast takes you through each step to make sure that when someone Googles "travel blog", your post will be at the top of the page results.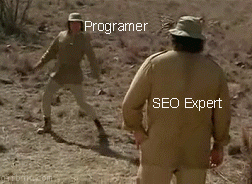 6. Find your voice

I can write a whole new post on finding your writing voice (note to self, do that). I had two wonderful teachers in my third and fourth year of journalism school who helped me find my writing voice. One stand out text that I remember was The Writer's Voice by Al Alvarez.
Voice is about more than style. It's your authentic personality shining through. You can try to conceal it, or never be aware of its existence, but it is there, waiting to be uncovered and sharpened.
One tip I like to use is to visualise someone, a friend perhaps, and to write as if I'm speaking to that person. This brings me to step 7:
7. Talk to your audience

So you've decided to write a travel blog. Now ask yourself: who am I writing it for? Who are these friends that I envision when I type my prose or take my awesome photographs?
Second question: where do I find my audience and how do I connect with them? Set up social media accounts and a newsletter. Make sure the identity of your site is easy to identify. And speak to your people. Communication goes both ways. Ask questions, offer services, write posts that engage readers and encourage debate.
If your travel blog is about how wonderful you are as a travel blogger, you're not going to get very far. But if it offers value, if it answers questions before they're asked, you're on your way to becoming a go-to site.
Who are my readers? Mostly my friends, right now, people who like me and who enjoy the things I share on Facebook (mostly stories about books or weird libraries in far-flung corners in the world). My goal is to build my site into one that shares a piece of my world with my readers in a way that changes both of us.

8. Post regular content (and proofread!)

This is the fun stuff. I have so many ideas for posts, I'm afraid I'll never sleep. For my website and blog, I'm going to post regular features, for example "Wandering Wednesday", where I'll spotlight a destination of my choice.
My blog will be a mix of information and entertainment: from lists and quizzes to curated writing gigs and advice. This is the place to experiment and your readers won't mind.
The only thing that is of the utmost importance is proofreading. There are so many blogs and websites out there. You have to make sure that yours is of a high standard. You're showcasing your writing skills, after all.

9. Monetize your blog

You don't have to do this, but making a bit of money on the side would be nice. I haven't quite figured out how to do this yet, so here are three links that might help the both of us:
10. Self-reflect, evaluate, start again

I am not yet at this point, but in a few months I plan to evaluate everything I've done since I started this journey last month. When I'm ready, I will reflect on my site identity, my work, and my audience engagement, and ask myself: How can I make this better?
My goal for now is not to make money (although some money would be nice) but to build a website that will flourish. I want to be the go-to expert on books and travel. When someone is looking for advice on books to read and countries to visit, I want them to say: "Let's ask Anna."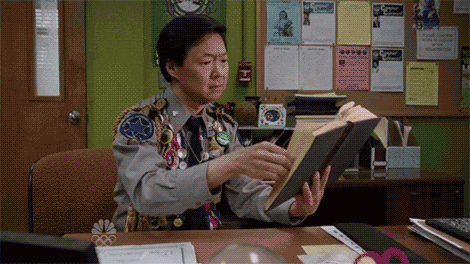 Please subscribe to my website to stand a chance of winning a $25 Amazon gift card! Winners will be announced at the end of March (i.e. pay day)