In celebration of International Women's Day, I've made a list of all the female writers that have inspired me in one way or another.
I would not be the reader I am today without these 13 women below:

International Women's Day: My Literary Heroes
Antjie Krog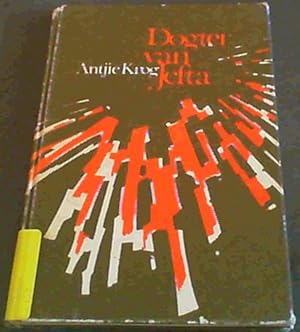 I remember it well. It was a hot day in the Klein Karoo. I hadn't had my first period yet, but it was due to arrive soon. Here I was still a child with long dirty hair and an unwashed face, going through our neighbours' trash. They'd just thrown out a bunch of books, and I picked up as many as I could carry and took them into the house.
That's how I fell into poetry. Antjie Krog's Dogter van Jefta was my first taste of words and sounds and beauty. I didn't know what half of it meant, but I marched up and down our dirt road reading endlessly. When my ma and I visited old people, I'd read to them, and they found me delightful (and gave me coffee and biscuits).
My favourite poems are still "Ma" and "Omdat".
"It's hard for me to speak, whether in English or Afrikaans. The reason I write is because I cannot speak. I feel blunt."
― Antjie Krog
Francine Pascal

The Calitzdorp Library was my favourite place in the whole world; the librarian Oom Malan my best friend. I waited with open-mouthed anticipation for the library bus to arrive. With it came a treasure chest of new books, including my all-time best: Sweet Valley.
I read them all: Sweet Valley Kids, Sweet Valley Twins and Friends, Sweet Valley Unicorn Club, Sweet Valley High, Sweet Valley Senior Year, and Sweet Valley University.
It was a fantasy, I know, but it was world so far removed from my own that I couldn't help but fall into it. I couldn't image a double-story house, didn't know how to pronounce words like "although" or "château", the concept of prom baffled me. But it also taught me how to dream, and the spark to became a writer started in Elizabeth's own ambition.

Judy Blume

Oh, Judy. What would I have done without you?
I read Deenie at just the right time when I didn't have anyone to talk to about things like periods and masturbation. These topics were taboo in an Afrikaans community as small as mine. So I read about it (and covered up the book with my fingers when I was in public).
"Let children read whatever they want and then talk about it with them. If parents and kids can talk together, we won't have as much censorship because we won't have as much fear."
— Judy Blume
Elbie Lötter

Dis ek, Anna (in English It's me, Anna) is the story of a young woman who confronts her stepfather who abused her sexually when she was a child. As she got older, she suspected he was doing the same thing to her half-sister.
I was in the eighth grade when Dis ek, Anna hit the shelves. It was the first book that I read by an Afrikaans female author on the topic of child molestation by a parent.
I found out later that it was based on a true story and I've always admired Anchien Troskie for her bravery.

Marianne Thamm

My mother likes asking the neighbours for old magazines. Usually we got Huisgenoot or Vrouekeur, but this time there was a Fair Lady in the mix. I wasn't much for fashion and beauty, but I flipped to the end and that's when I found Thamm's column.
I don't remember what she wrote about, but I remember how it made me feel. This is what I want to do, I remember thinking as I read every word. From then on, I nudged my mother to ask for a Fair Lady.
I daresay I ended up studying journalism because of Marianne Thamm and Antjie Krog.
"don't wait for happiness to send you a WhatsApp . . . go out and be it."
— Marianne Thamm
Ingrid Jonker

University! Land of the free, home of the brave! Gothic architecture, a massive library, and a room of my own. Best of all, it's far away from Calitzdorp.
So what do I do? Choose Afrikaans as my second major. I wasn't ready to let go of the poetry and then I found Ingrid Jonker. She inspired me to try and write poetry, too. I will always love "Bitterbessie dagbreek".
"Your face is the face of all the others
before you and after you"
— Ingrid Jonker (Selected Poems)
Sylvia Plath

Enter, my obsession with female writers who killed themselves. After Ingrid Jonker I moved on to Sylvia Plath. I read The Bell Jar in my first year, sitting outside the Afrikaans department.
Before Sylvia, I'd felt the tugs of dissatisfaction with my life. After Sylvia, I saw it all before me: life, death, marriage, childbirth – strings holding me down and keeping me tethered to the mundane.
"I took a deep breath and listened to the old brag of my heart. I am, I am, I am."
— Sylvia Plath (The Bell Jar)
Emily Brontë

I found it fascinating how Emile Brontë could write a novel of such depth as Wuthering Heights, when she lived in such isolation from the world. Her imagination is inspiring, as is her ability to build a world not from experience but from pure fantasy.
She might be an odd choice for International Women's Day, but she too changed the way I see the world and my place in it.
I also love this quote, which is how I feel about my day:
"A person who has not done one half his day's work by ten o'clock, runs a chance of leaving the other half undone."
— Emily Brontë (Wuthering Heights)
Tsitsi Dangarembga

My first year at Rhodes was like walking through a forest blindfolded while lecturers drops bombs on my head. I walked into my first English class, and the lecturer started speaking right away about The Great Gatsby.
"Aren't we going to read the book first?" I asked the guy to my right, who ignored me. "Did you read the book?" I asked the girl to my left, who looked at me with disdain and nodded halfheartedly. Of course, didn't I know? You had to read the book before lectures started.
Holy shit! I was already behind! Next up was Nervous Conditions. I can say with absolute shame and embarrassment, that up to that point the only black writer whose work I'd ever read was Chinua Achebe in high school. Tsitsi Dangarembga was my first black female writer.
I took the book to Champs, the local bar, and read the book while sipping on cheap box wine. The more I read, the angrier I became. I knew nothing about colonialism. Nothing about Zimbabwe, except that Robert Mugabe is evil and that they have the Victoria Waterfalls. My head ballooned with knowledge, and I felt her rage when Nyasha cries, "Their history. Fucking liars. Their bloody lies." I can never be the same as I was before. That is why she is one of my International Women's Day literary icons.
"You are one of the rare people who can separate your observation from your perception…you see what is, where most people see what they expect."
― Tsitsi Dangarembga, Nervous Conditions
Marjane Satrapi

I started reading books by people who didn't look like me. In my third or fourth year, I discovered Persepolis in the university library. The graphic novel about a girl growing up in Iran during the Islamic Revolution yet again sparked my interest in a country and culture far removed from my own.
I tore through both graphic novels at lightning speed and watched the film at the Rhodes Film Festival, which I reviewed for Grocott's Mail.
As far as International Women's Day icons go, Marjane Satrapi is a champion of human rights. And she's bad ass.
"Culture and education are the lethal weapons against all kinds of fundamentalism."
― Marjane Satrapi, Persepolis 2: The Story of a Return
Zadie Smith

Somewhere towards the end of third year, Sean gave me a book. The softcover was delicately soft, beautiful with the words: On Beauty by Zadie Smith. It was my first introduction to a writer who would become important to me not only on International Women's Day, but every day.
It was the first book of hers that I read, and I was hooked immediately. Sean took me to the secondhand bookstore and I bought The Autograph Man. A year later, I got White Teeth. And last year, I read Swing Time and NW, one after the other.
I'm obsessed with Zadie Smith. I want to be Zadie Smith. If only my words could roll off the tongue like hers do; or my images could stick in readers' heads, the way hers stick in mine.
Most of all, I want her to write more.
"Any woman who counts on her face is a fool."
― Zadie Smith, On Beauty
Han Kang

In 2016, I moved back to Korea in search of more adventure and financial stability. I found out about Han Kang at the same time everyone else did, when she won the Man Booker International Prize for The Vegetarian.
I bought The Vegetarian and devoured it in one sitting. Afterwards, I found myself staring out the window, lost in thought.
Han Kang is a controversial figure in Korea. Some people like her, others dislike her. Many don't want to talk about her. I find it admirable; to write something that goes against the grain of society.
On a day like International Women's Day, it's important to remember women like Han Kang who have taken a stand against patriarchy.
"Or perhaps it was simply that things were happening inside her, terrible things, which no one else could even guess at, and thus it was impossible for her to engage with everyday life at the same time."
― Han Kang
Chimamanda Ngozi Adichie

Who better to end an article about International Women's Day, than Chimamanda Ngozi Adichie?
I read Half of a Yellow Sun and Americanah one after the other in January and February this year. But I knew about Chimamanda Ngozi Adichie long before that. Her books have been on my to-read list since I started working for Sunday Times Books LIVE in 2014. I've watched her TED Talks, read articles about her, followed her on Twitter.
Chimamanda Ngozi Adichie is inspirational. Her writing is poetry. Her worlds are real. There is power in her words. She means so much to women; she's a leader and a role-model for young and old. I am forever grateful to have found her, and all the women writers that have shaped my brain in one way or another.
"Culture does not make people. People make culture. If it is true that the full humanity of women is not our culture, then we can and must make it our culture."
― Chimamanda Ngozi Adichie, We Should All Be Feminists
For International Women's Day, I celebrate these women for their words, strength, courage, and their ability to transform the world in their image through the power of imagination.