Anna Writer is officially open for business! I want you to help me celebrate this milestone, so please subscribe to my website and stand a chance of winning 1 of 3 Amazon vouchers!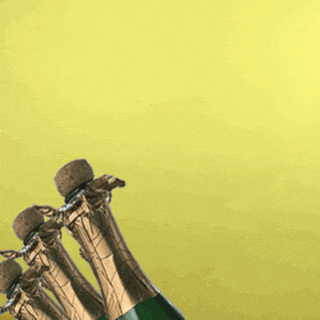 This is me bribing you to subscribe to my website. You see, writers can't live in a vacuum and I am nothing without you, dear reader. This is a call out to all the readers, the book nerds, the people who love words and worlds. If you live for stories, please join my mailing list and let's tell epic stories together.
What you WILL get if you subscribe to my site:
A weekly newsletter

In this newsletter, I will share regular travel features, travel tips, book reviews, lists and literary news. I scour the web for literary content so that you don't have to.

Original content

This is my life, my travel experience, the books I like to read. So you won't find a regurgitation of something you've seen on Facebook and Reddit a million times before. These are my musings on the world, books, and my place in it. If you're willing, we can make it a dialogue.

Quizzes, surveys and competitions!

I love quizzes! Do you know what I like even more than doing quizzes? Learning to make quizzes! Come and nerd out with me as I explore my new hobby. Have suggestions for a fancy quiz? Drop me a line!
This site is as much about you, my reader, as it is about me. I will make regular surveys and competitions to find out what you like.

So much more

Just one look at my site, and you'll see how much I love words, quotes and adventure. I'm on a process of discovery and I'd like you to come with me.
What you WON'T get if you subscribe to my site:
Spam

I do not wish to fill your life with useless clutter. Lord knows my inbox is full of meaningless junk. I solemnly swear only to send you a weekly newsletter that's filled with stuff that'll rock your world.

Abuse of personal information

I will never give away your email address without your written consent. I do not work for a third party marketing company, and I'm not collecting your data for commercial use.
How to subscribe:

Scroll to the bottom of this post or look at the top side bar. There you will find a contact form. Simply type in your name and email address and click on the "subscribe button". A quirky Dr Seuss quote will welcome you to the club!
At the end of March, I will put your names in a hat and draw three lucky winners who will each walk away with an Amazon voucher to the value of $25! The winners will be announced on 25 March, 2017 (yes, yes, pay day).
Thank you for the love and support!
Anna